We go all Doxtordolittle for RSPCA week (29th April to 5th May)
You may or may not know, but this week is RSPCA week. It is a time to celebrate what the RSPCA do, dig deep and maybe donate a few spare pennies or find a bit of free time to help them and the gorgeous animals in their care.
Louise G, our super duper Doxtor in charge of looking after you (our lovely customers!), does just that. She supports the South Bucks RSPCA and has been volunteering there for about a year, getting involved in anything she can help with. From artworking posters and flyers, helping at fundraisers, right through to fostering rabbits. Right now, she is the proud foster "mum" of Marley and Ellie, two beautiful lop eared bunnies, who will be in her care until they are found a new home.
DoxDirect are delighted to be helping Louise and the South Bucks RSPCA by providing our printing services at our very special friends and family rate. We want to help and do our bit too! Not only that but we will now be offering a free (yes that's FREE. Gratis. Nada. On-the-house…. Got it? Good.) printing service for anyone who has unfortunately lost their furry friend and needs Find My Pet posters printing. We hope you never have to use it, but if you do, download the voucher code here and hopefully it will make finding your lovely animals a little easier.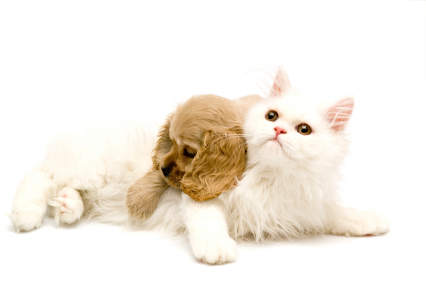 Can you help too?
The RSPCA are always in desperate need of fosterers for their cats, dogs and small animals. Any required equipment is supplied and all the food and vets fees (if applicable) are paid for. Essentially it's having a pet (or pets) for free, while doing a good deed and helping a fantastic cause. It's never sad when your foster pet gets re-homed as you know they are going to someone who really wants them. And of course there is always another foster pet waiting for your help.
If you, like Louise, want to do your bit, contact your local RSPCA to find out how to get involved. It's all so rewarding and there is such a range you can do to help, including:
Helping in RSPCA charity shops
Being on weekend telephone duty
Helping with marketing & design
Photographing our animals for newsletters, newspapers or similar
Carrying out home checks
Becoming a driver
Record keeping
Donating raffle prizes
Fundraising
Baking cakes or yummy treats for fundraising events
Running stalls at fairs
Holding a collection can on Flag Days
General collections… and much much more
Please check their website to see how you can make a difference to animals in need: www.rspca.org.uk/getinvolved
Have you helped? We'd love to hear your stories on any RSPCA volunteering or fundraising you've done, so get in touch and let us know. Or if you have any great charity ideas that need our expertise, we'd love to hear from you and help if we can. Email us at service@doxdirect.com