Meet The Team! Ingenious Illustrator
Time to get creative, with a visit to the design department. When she's not doodling designs or dining at her favourite cafe, she'll be painting, parenting or missing her Mini Cooper… meet our resident illustrator Tessa!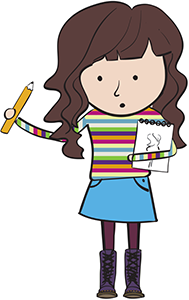 WHICH DO YOU PREFER?
Marmite or Marmalade? Marmalade, preferably my mum's home made.
Apple or Android? Apple
Car or bike? Car for work, but for leisure I love my dutch style bike, complete with basket and 3 year old on the back.
Netflix or Radio 4? Netflix
Chicken Tikka or Fish & Chips? Chicken Tikka
Bieber, Bowie or Beethoven? Bowie
C, M, Y or K? Y

WHAT'S YOUR FAVOURITE?
Pub or cafe… Tin Kitchen in High Wycombe. It's a gorgeous little café which uses local produce, and makes amazing food which tastes divine.
Aimee the proprietor is going to be opening a restaurant soon described as the 'younger, cooler, boozier sister to tin kitchen', which is very exciting, and within walking distance – perfect!
Band… The Charlatans. 13 studio albums, every one with a different sound. Not to mention live and compilation albums too. I've loved their music for 22 years and they never grow stale.
If I'm ever feeling nostalgic I can pick an album and go back to that moment in my life again. Music that evokes memories and releases endorphins is the best kind of music.
Car (or van/bike/boat/aeroplane)… Classic Mini Cooper, I had one for more than a decade and recently sold it to my nephew. Maybe when he has a young family, and my young family have grown up, I might buy it back!
Paper size… A5 – handbag size!
Binding type… Paperback book.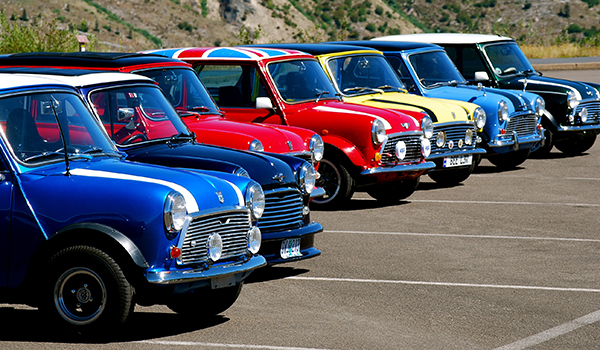 INTERESTS & TRAVEL
If you could go anywhere in the world where would it be and why?
I would love to go to Vietnam. I have a half Vietnamese niece and nephew so I'd love to learn more about the culture, and it looks so beautiful there. I'd also like to explore more of the Highlands of Scotland. We've done a bit, as my husband is Scottish, but I'd like to visit some of the islands too.
If you had one day off to visit anywhere in the UK, where would it be and why?
St Ives, to visit all the gorgeous art shops and get some inspiration for my own art projects.
If you could play any musical instrument, which would it be?
I wish I could play the harp… although it wouldn't fit in a Mini! I'm also in awe of my 12 year old son who plays the drums. He's on grade 5, and I've tried playing them myself and find it impossible! My 9 year old daughter plays the trumpet… I'll leave that to her!
What food would you choose, if you could only eat one type for a whole month?
Eggs. I'd like to say chocolate but I think I would get sick of it after a few days. I'd probably get sick of eggs too, but for nutrition, they're hard to beat (no pun intended).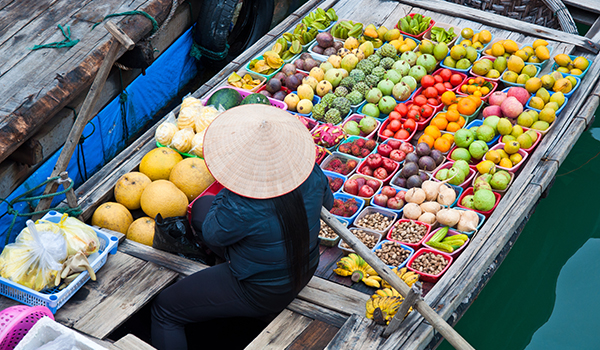 WORK & PRINT
Where do you fit into the Doxdirect team?
I'm a graphic designer who likes to doodle. (Tessa is too modest to shout about it, but she's created all the lovely characters for our Meet The Team blogs, as well as the drawings of Dox himself that you'll see throughout the website.)
What do you do when you're not at Doxdirect? 
Paint pictures, paint other stuff, upcycle, daydream, taxi drive the kids, run on the treadmill whilst binge watching Netflix (depending on whether I'm in "health kick" mode or not), forget to fill in permission slips, read books, decorate and style my home, crochet, days out to pretty UK towns, go camping, bake cakes, eat them.
What have you personally printed with Doxdirect?
Photobooks, prints for my walls, holiday journals for the kids, patterned paper to decoupage onto furniture.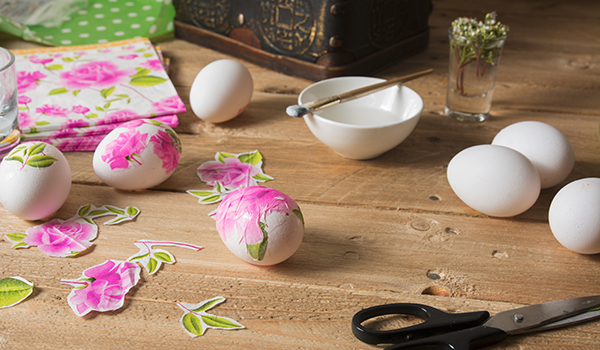 Next week, in our final Meet The Team blog, it's Dexterous Designer Steve Edwards!
Bye for now,
The Doxtors
Printing today? Upload your files…