Important Announcement: Doxdirect's New Cover Design Tool, Live Now!
That's right, can you believe it?! We are now offering a new Cover Design Tool (that's über improved) for hardback and paperback books, to add to our already stonking range of printing and binding services, and best of all…it's completely free  hooray!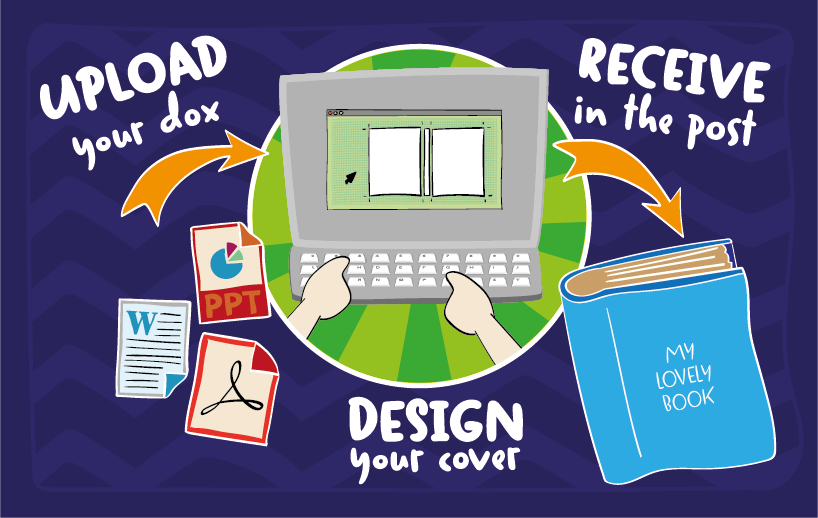 With our simple and intuitive to use step-by-step format, you can design a front and back cover in your browser by automatically loading the first and last pages of your document. Add and edit photos, text, shapes, areas of colour, and even spine. It will also be available for spiral bound and other binding types soon too (see, aren't we lovely?).
Create Your Own Cover
Now you can click on the Design Tool icon to access the Cover Designer. This tool enables you to specify and design the layout for the Front, Back and Spine of your Hardback Book for printing. It automatically generates the artwork of your design which is necessary for us to print the Hardback Cover.
Previewing & Editing 
To replace either side of the hardback or paperback book, click the relevant "Edit" button on the canvas. Check to see how your cover will look (without the on-screen guidelines) with the Preview, and once you are happy with your cover design, you can simply click the "Finish & Return" button to finalise your cover.
Cover Finishing Options
Choose between 80-100 gsm for paper density (dependent on colour formatting). Then select either Matt Laminated or Gloss Laminated to add a slick finish to your book cover design.

Click here to upload your chosen document and try out the awesomeness for yourself!