Doxstars – from printed pages to 3D play!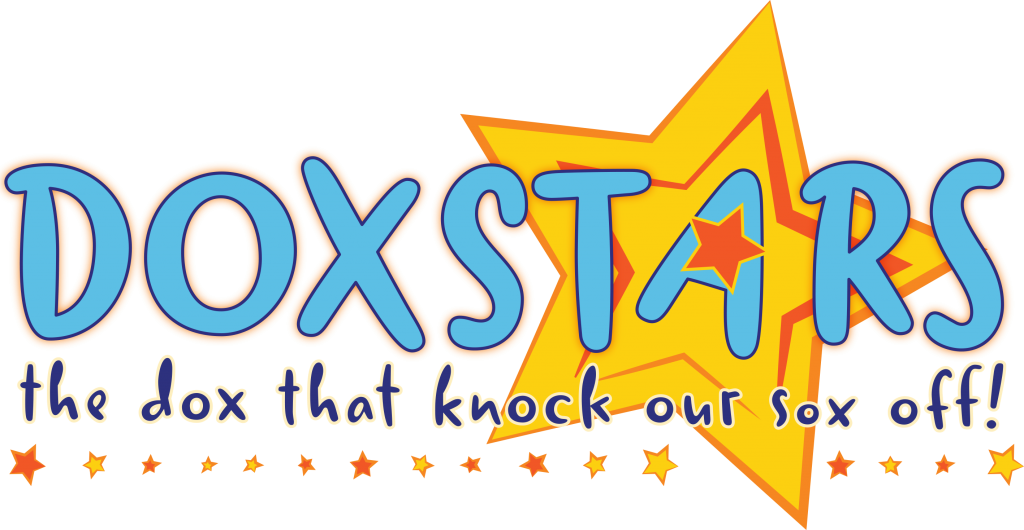 The lovely Emma Heywood recently had her portfolio printed with us at Doxdirect. Having just left university with a fantastic BA (Hons) First Class in Computer Games Design she wanted a portfolio to accompany her to a job interview. Here's what she has to say about her work…
The Portfolio of Emma Heywood
Can you explain what work features in your portfolio, and how you went about it?
The majority of the work was done while I was attending the University of Huddersfield or under employment at Canalside Studios. I used a variety of different software to produce the illustrations including Adobe Flash and Adobe Photoshop. I used paper and pencil and also Autodesk Mudbox for the caricatures.
What did your degree entail?
At university I did Computer Games Design. This course covers a variety of topics including 2D and 3D work, along with team game building projects in which we would have to work with other people with different skill sets to create the best game possible.
Is there a particular project within your portfolio that you are especially pleased with?
I am particularly fond of the caricatures displayed at the back of the portfolio. I purposefully put these at the back as they are quite different to the rest of the work in my portfolio and I wanted the it to end with some of my more impressive work.
They are fantastic! Can you tell us a little more about them?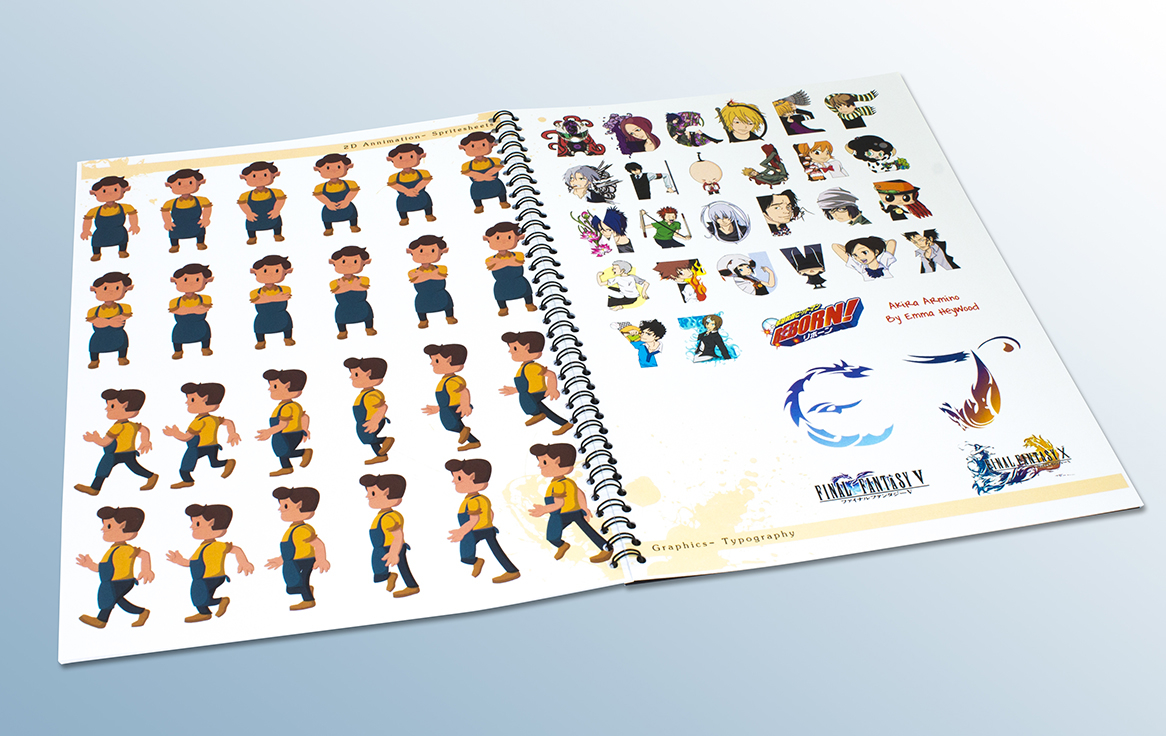 During my final year at university I had to produce a 3D project of my choosing. I never really excelled in 3D design so I decided I wanted to make 3D sculptures. This was a great decision as I had a lot of fun and I received a high grade in this subject.
I picked some of my favourite famous figures then using Autodesk Mudbox, sculpted out the face features. I then added details like hair and clothes before painting the model adding skin tone and hair, clothes and eye colour. I made 5 in all which can be seen here. I started with the Tom Hanks sculpture and ended with the sculpture of Stephen Fry, which i feel came out the best.
You certainly have captured the essence of Stephen Fry!
How long did it take you to put together the portfolio and what program did you use?
It took a couple of hours to assemble. The majority of this time was spent going through my portfolio website and old projects selecting the work I thought would best demonstrate my abilities. I then used Indesign and Photoshop to compile my work into one document.
Do you have and any plans for the future, involving your creative skills?
I am presently seeking employment in the design industry. This degree has given me a wealth of graphic design knowledge which could be applied to lots of different roles.

Now of course we have an obligatory question or two about your experience at Doxdirect…! Firstly, how did you find the upload process?
I really enjoyed uploading my work. The process of selecting what type of product I wanted followed by simply uploading my PDF was so easy. The little interactive preview window made visualising what the final product would look like was really useful and great to play around with. All the different options are well described and it's easy to select. The price you will be paying is displayed clearly at the bottom of the page meaning that as you make change to your document you know exactly what you're paying for, rather than it being a surprise at the end. Being able to pay using Paypal was also a big plus as I didn't need to go and find my purse.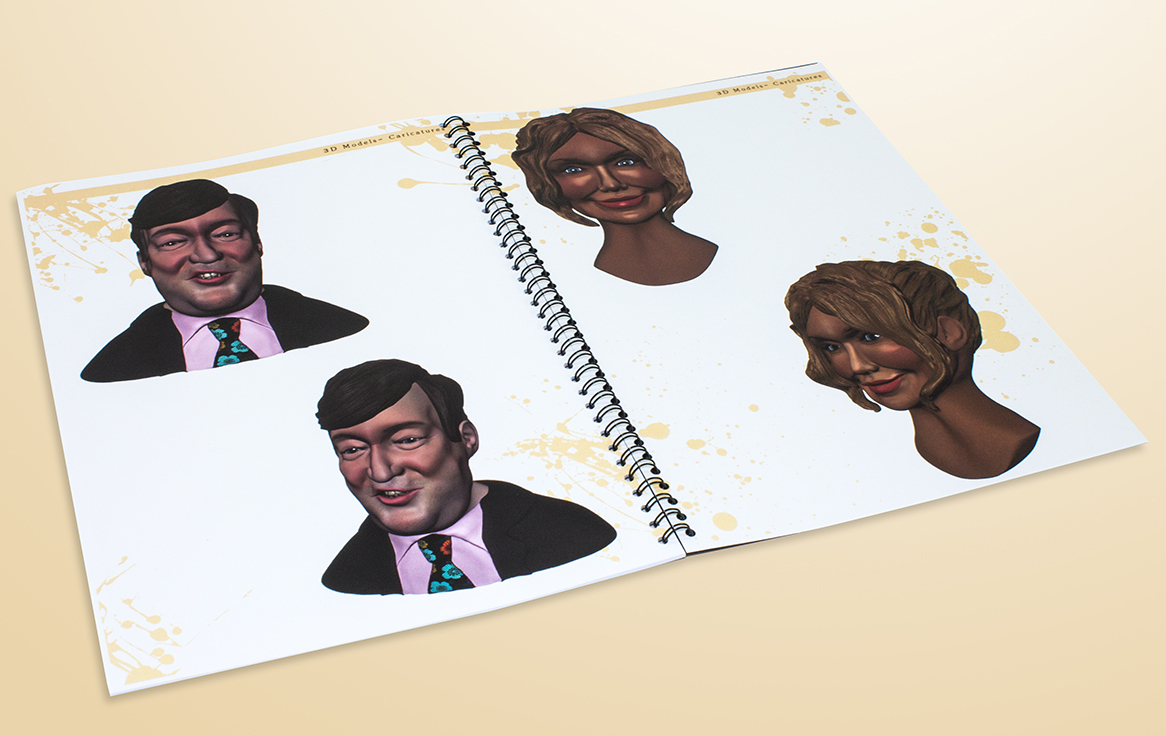 Were you happy with the service that Doxdirect provided?
Extremely. I expected to place my order and that be the end of it – wait and see what turns up in the post! But within an hour I was contacted by an employee of Doxdirect saying that if I made a few changes to my document the final outcome would be much better. I altered a few things and sent it back.
It was nice knowing that there was someone on the other end actually looking at what I'd supplied and letting me know if something looked blurry or something could be altered to improve the prints.
Were you happy with the product?
Yes, bit darker than expected but the colours are really rich and the binding is perfectly aligned. I payed around £7 for the portfolio when I was anticipating £20.
Do you have any feedback on improvements we could make on any part of the process?
I would like it if I could type "print my portfolio" into google and have Doxdirect pop up first. This would have saved me so much time and stress trying to find somewhere to print my work.
Anything else to add?
I enjoyed the sweets that were with my portfolio when I opened it. It made me feel like real people were involved in every step of the production.

Thankyou so much for sharing Emma, and we're so glad you enjoyed your experience with Doxdirect. Make sure you let us know how you get on with the job interview – we all have our fingers crossed here!
To have a look at more of Emma's work visit her portfolio website.
Do you need to have your own portfolio printed? There are a variety of options available! You could create a spiral bound book like Emma had made, or perhaps a saddle stitched magazine would be more appropriate. Maybe even a hardback book. Have a look at our website or give us a call to see if there's something that's just perfect for you.
And – don't forget – if you'd like us to feature your work or have a great idea for our blog – email service@doxdirect.com and let us know!