Spooktacular Halloween Printing Ideas
Posted in News, Printables on 25 October 2021
It's that time again when we celebrate all things spooky! So if your kids are already bored, we have collected up some Halloween printables! These will hopefully keep them occupied for a few hours (or minutes, but we'll take what we can get!). Just click on the link at the bottom of the page, order your prints and start having fun!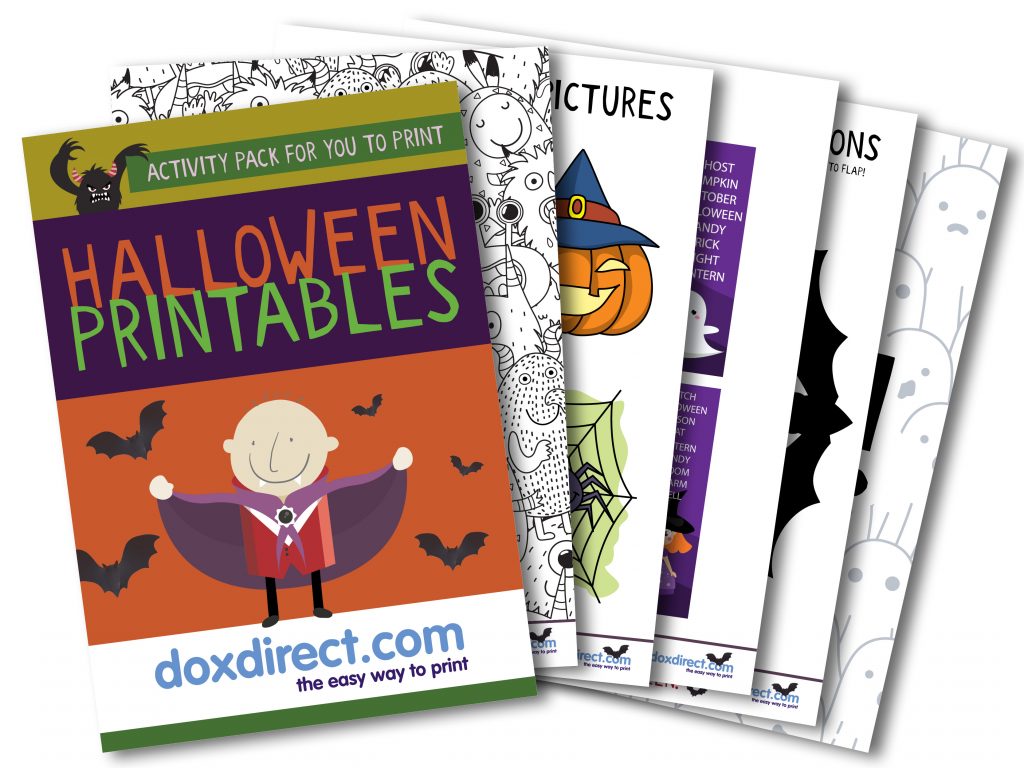 Printable Halloween colouring in sheets
Print out our Halloween colouring pages with designs that include haunted houses, ghosts, pumpkins, monsters, and more. Colouring is an amazing activity to develop motor skills, concentration and even learn colours. There's no more wholesome of an activity than colouring — and this simple pleasure is not just for kids, but soothing and fun for grown ups, too. Come on, we know you want to join in the fun!
Complete the pictures
Brush up on your drawing skills and draw your own Halloween characters… once you've had some practice, try to draw them without the extra help!
Join the dots
Join the dots stimulates the imagination, and teaches numbers! Print and join the dots to reveal the scary Halloween character and then use it to decorate your party.
Halloween word search
In this amazing pack that we've created for you to print, you will find a Halloween word search. Have fun finding the spooky words while you wait for your potions to brew in your cauldrons!
Cut out wall decorations
Print out these bat silhouettes, cut them out and use them to decorate your walls and windows. You could even tie them on to elastic and hang them from the ceiling for a springy surprise.
Halloween posters
We know that you love to decorate your house for Halloween, here's a treat: free printable Halloween party posters! Print and frame these or just display on your mantle, walls, or tabletop.
To find out more about the origins of Halloween and why we celebrate it, take a look here to find out everything you need to know.