A Penchant for Print #2 : NME Hot 100
Continuing our quest to discover the importance of print to our day to day lives, we take a look at a classic poster that keeps one of our Doxtors humming all day long.
NME Hot 100 – New Musical Express 1976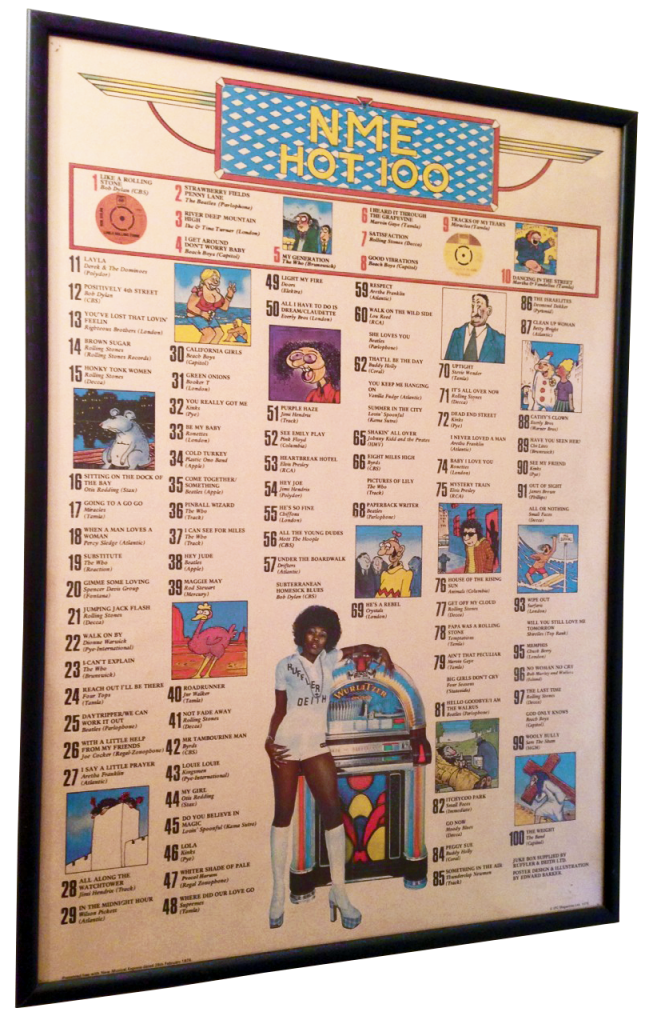 This poster was given away with the 28th February 1976 issue of New Musical Express. It's very much of the era in a typically 70's style. It's really interesting as the singles featured almost show a turning point in musical style. There is lots of older style music such as Elvis and Buddy Holly, through to some more modern bands (well, modern for 1976!) such as The Who and The Rolling Stones. I end up looking at this most days, then later on wonder why I'm humming a particular song that's stuck in my head. It's always one of these songs!
Steve E
Do you have a penchant for print?! Let us know your thoughts  service@doxdirect.com we'd really love to know!