My Journey Through A Lens – A Blogger in Print
My Journey Through a Lens is certainly an eye catcher with its punchy bright cover. You can't help but be intrigued as to what wonders it could possibly contain as you pick up the satisfyingly hefty A5 paperback. A collection of photographs surely? Actually no, despite the name.
While Alex Smithson's photography plays a major part in his self-published book, after only a moment or two of flicking through the jam packed pages, it becomes apparent there's more to it than this. With a miscellany of facts, mini biographies, music reviews and a few words of wisdom for good measure, well… we had to know a little bit more didn't we…
1. What is your book all about?
It is all about the love and passion I have for photography, among many other interests that I have. The concept of this book (and the Mother Nature website it is based on) is that I always like to be original with what I talk about, by giving my own views on certain things I talk about here and there. I always like to be creative and come up with something of my own, something that's new, something that's different, but also something that people can feel comfortable with, so that they can feel at home with the interests I have, as well as the interests that they may have as well.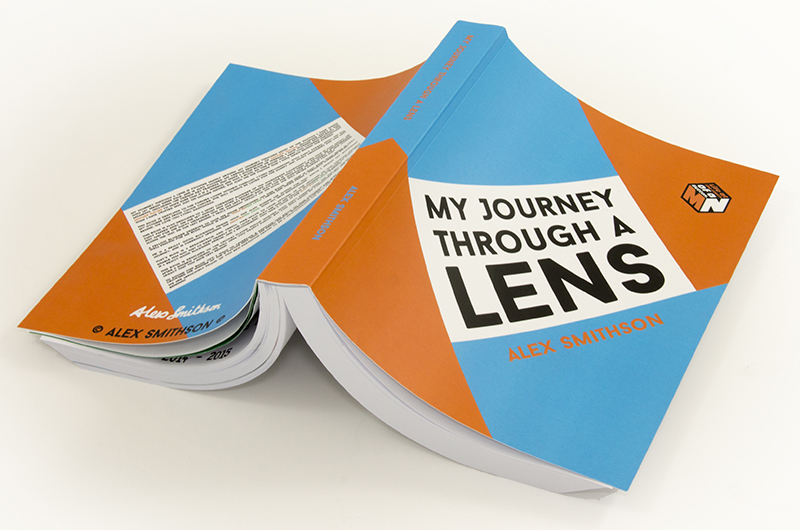 2. You've written about a few famous figures who have recently passed away. Are these influential figures to you, and why?
These famous figures are massive influences to me, as they have shaped the world in a way where not only have they left their mark on the world, but that they have made sure that they are someone who will be remembered for the legacy they have made. Recently, the world lost an international icon of the gaming world, and that was Nintendo's fourth President, Satoru Iwata. I paid tribute to him after hearing the news of his passing, as he was a massive influence not just to me, but also a massive influence to the whole world.
3. Music and photography are obviously two big interests for you. Who are some of your favourites?
My most favourite musicians are Madonna, Marcus Collins (who came second to Little Mix on the 2011 series of X Factor), Anastacia, Mark Ronson, Amy Winehouse, Jessie J, Ed Sheeran and many more. I won't lie, I have and always will be a fan of the recently-defunct group, Girls Aloud, as they were a part of my childhood, and I'm also a huge fan of Ben Haenow, our Croydon lad, who won the X Factor 2014.
My favourite photographers are Terry O'Neill, as he was famously known for taking photos of The Beatles, and Annie Leibovitz, who was famously known for taking iconic yet controversial photographs, one of which was of a Napalm Strike during the Vietnam War. Another of her photographs was of John Lennon and Yoko Ono being featured on what would be the final Rolling Stone cover for John Lennon, before he was shot and killed five hours later.
4. As you've mentioned already, you're a Croydon lad, and you've written about fellow Croydonian Ben Haenow in your book. Was there a sense of community spirit when he worked his way up through the X Factor heats?
There was a lot of community spirit for Croydon when Ben Haenow worked his way up the rank, as everyone in and outside of Croydon was talking about him. We still do, and we can't wait to hear the material he will be releasing soon.
5. How did it feel seeing your book in print?
To receive the book in the post exactly one day after I received the email telling me it was despatched, and to open the packaging to see the book in physical form, I was absolutely excited and over the moon with how it was done. The feel of the book is 100% beautiful, and not only that, it's much better in print compared to how I created it on screen.
I must admit, when I saw how big the book was, I kept thinking to myself: "Blimey!!! I knew the book was going to be big when it was printed, but I didn't realise the book was going to be that big in print."
6. Finally, what's next for you and your camera?
What's next for me and my camera? The things that are coming next is that I will, pretty soon, be starting work on my fourth book, once I've got some more articles up on my website, and with regards to my DSLR, I will be making sure to go places to take photographs during the long summer break.
Thanks for taking the time to talk to us Alex, good luck with book four, and keep up the good work!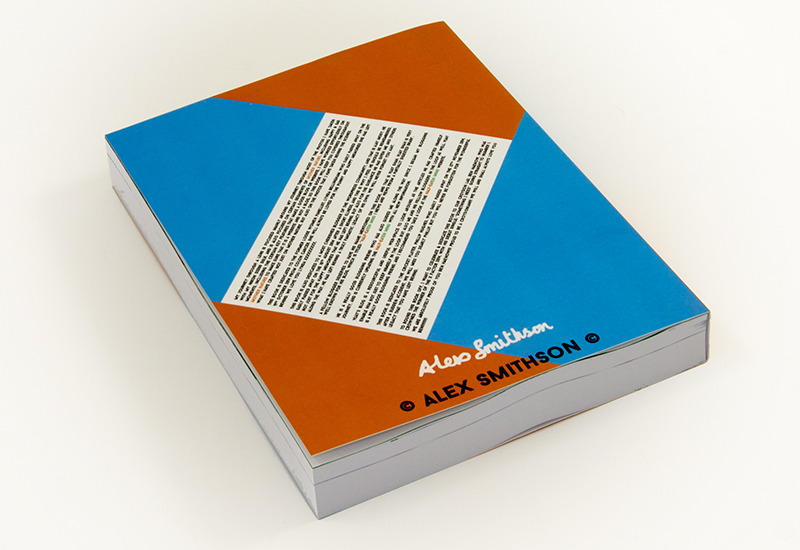 You can download a free copy of Alex's book here: www.dropbox.com
And his Mother Nature blog can be seen here: asterisk15.wordpress.com