Vibrant Open Art Studios to visit in the UK
Posted in News on 17 May 2023
It's open art studio season!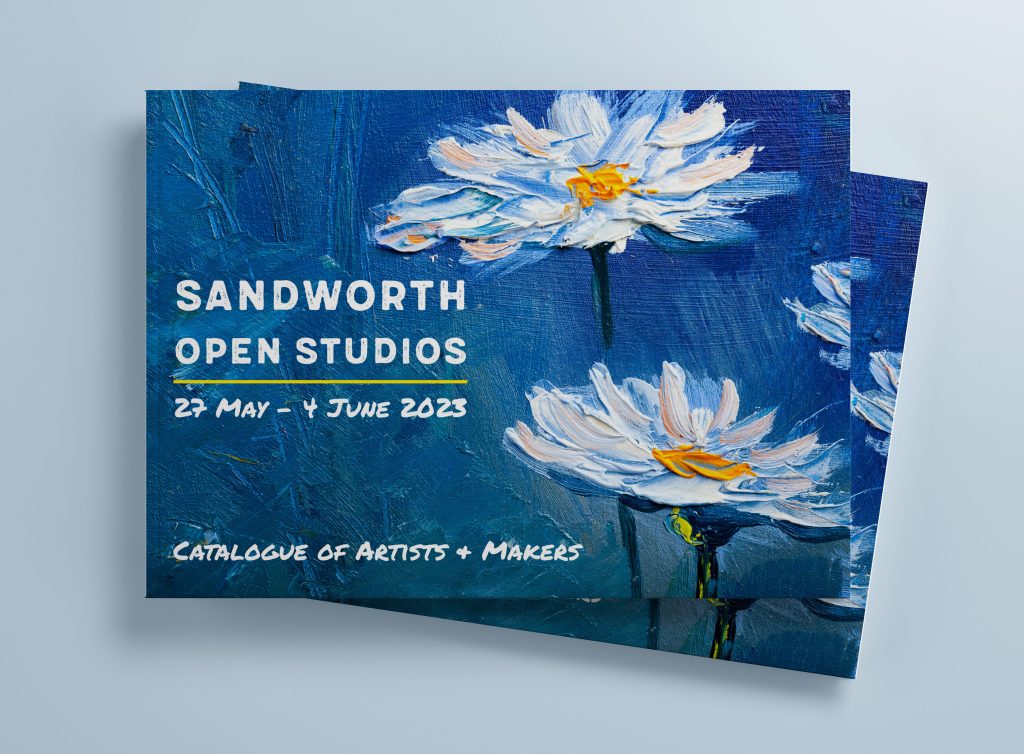 Art has always been a powerful medium of expression and creativity, and what better way to witness it firsthand than by exploring open art studios?
Here in the UK, there is a thriving art scene with countless talented artists opening their doors to the public. This provides a unique opportunity to engage with the creative process, meet artists, and discover awe-inspiring artwork.
How it works: Artists around the country join the open studios group nearest to them, decide what times and days they are happy to open up their studio for the general public to visit, and have their art space listed in the catalogue and on the relevant website. And it's not just painters… glass workers, potters, printmakers, wood carvers, jewellery makers, photographers, ceramic artists, textile artists, street artists, charcoal and pastel artists, sculptors, pyrographers, illustrators and more all open up their studios/home or art spaces to give an insight into how they work. You don't have to book ahead, and as long as you have checked what the hours are, then you are free to visit the artist you're interested in.
Art trails: Trail maps are sometimes provided to break down your visits into manageable areas to explore. Decide where you'd like to go and print out the corresponding map before your journey!
If you have an event coming up and you need catalogues, flyers, postcards and business cards to advertise it, you know where to find us! Use our instant quote tool to make sure you know exactly what you're paying, before you even upload any artwork. www.doxdirect.com
Here are some of the upcoming open art studios, hopefully you can find one near you! If you know of one that isn't listed here, then do let us know so we can add it to the list.
Arran Open Studios
11 – 14th August 2023
Art House Leicester
June 9th – 11th 2023
Art in June, Sevenoaks & Eden Valley
2-18 June 2023
Arts Richmond Open Studios
15th-16th July & 22nd-23rd July
Open Studios Ayrshire
12th June-17th June
Bath Open Studios
Newbridge: 20th – 21st May 2023
Bear Flat: 27th – 29th May 2023
Widcombe: 17th – 18th June 2023
Combe Down: 9th – 10th Sept 2023
BAS: 29th September – 1st October 2023
Batheaston: 7th – 8th October 2023
Birmingham Open Studios
Weekends of 23-24th Sept & 30th Sept-1st Oct
Brockley Open Studios
1st-2nd July
Bucks Art Weeks
10 – 25 June
Cambridge Open Studios
01 – 02 | 08 – 09 | 15 – 16 | 22 – 23 July
Ceredigion Art Trail
19th August to the 3rd September
Cheltenham Open Studios
10 – 18 June 2023
Cowal Open Studios
22nd – 25th September 2023
Creative Peninsula
Sat 13 and Sun 14 Aug
Open Studios Cornwall
27 May – 4 June 2023
Derbyshire Open Arts 2023
Sat 27th to Mon 29th May 2023
Devon Open Studios
9 – 24 September
East Kent Artists' Open Houses
14th/15th, 21st/22nd, 28th/29th October 2023
East Neuk Open Studios
24th & 25th June and 1st & 2nd July 2023
Eden Valley Open Studios
10th – 17th September
Forth Valley Art Beat
10-18 Jun 2023
Greenwich Open Studios
Sat/Sun 10/11th September and Sat/Sun 17/18th September
Hampshire Open Studios
19th – 28th August 2023
Herts Open Studios
9th September – 1st October 2023
Isle of Wight Arts Open Studios
25 August– 28 August 2023
Kingston Artists Open Studios
13th-14th and 20th-21st May 2023
Lambeth South London Open Studios
Saturday 7th and Sunday 8th October 2023
Marlborough Open Studios
First four weekends in July between 11am and 5pm
Mersea Island Artists Open Studios
26 May 2023 – 28 May 2023
North East Open Studios
9th – 17th September 2023
North Norfolk Open Studios
27 May ~ 4 June 2023
North Pembrokeshire Open Studios
August 19th – September 2nd
Open Studios Notts
May – July 2023
Oxfordshire Artweeks
6th – 29th May 2023
Peterborough Artists' Open Studios
24th/25th June, 1st/2nd/8th & 9th July
Rutland Open Studios
9th-10th; 16th-17th & 23rd-24th September 2023
Scotland Spring Fling
27-29 May 2023
Somerset Open Studios
16 Sept – 1 Oct 2023
South East Open Studios
2nd-18th June 2023
Surrey Artists Open Studios
3rd-18th June 2023 11-5pm
Swindon Open Studios
16th & 17th September 2023
23rd & 24th September 2023
Totnes & Dartington Open Art Studios
Friday 26th May until Monday 29th May 2023
Warwickshire Open Studios
17 June to 2 July
Open Studios West Berkshire and North Hampshire 2023
6 to 29 May 2023