The Boo Crew
Posted in News on 06 November 2019

Boo Crew
This Halloween our Dox Team became the Boo Crew. And to get into a spooky spirit we decided to organise a Fancy Dress Competition within our team!
It was hard to decide who was more terrifying, and because of our different work shifts we had to have two winners! So after voting for our favourite Monsters, we concluded the winners were Paul, from our Deadly Day Shift and Marta from our Murderous Night shift! (the green sludge monster on the bottom picture and the skeleton zombie on the right hand side picture) Scary, right?
We had a terrific time this Halloween and we think our Dox Team killed it!
So who do you think is the scariest of them all?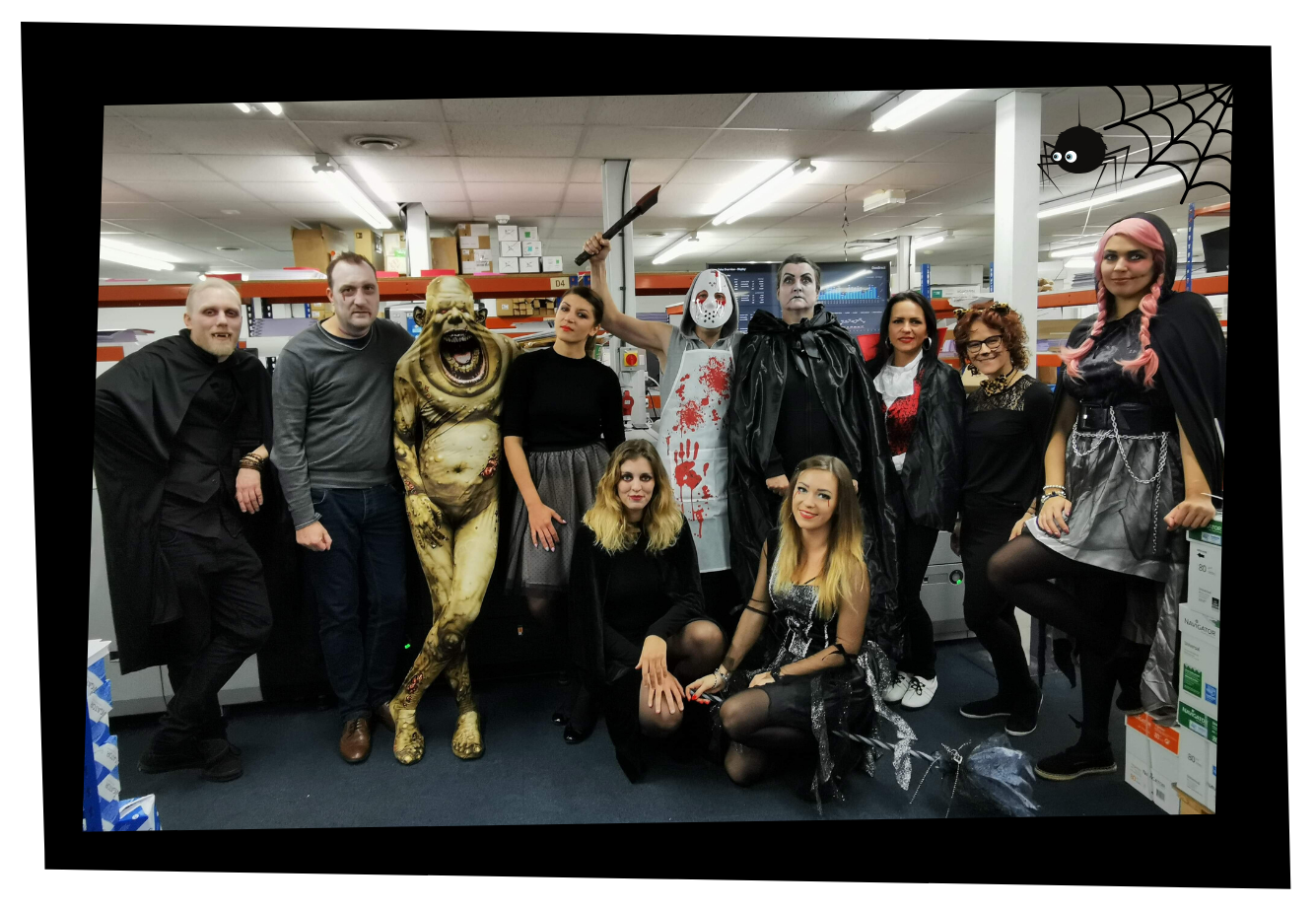 We must apologise for any blood stains on your documents, we tried our best to keep our vampires as far away from paper as possible, but we didn't always succeed!